Ease of doing business – being our customer, you save your time and nerves. We don't expect you to know exactly what you need or how things work. That's what we're here for, to help you. We approach work in such a way that you can still do your core business and have to devote a minimum of your time to the given topic.
Personal customer service – purchasers of the online solution will receive a personal project manager from us along with the work itself, who is responsible for successful cooperation and usually remains the link between the work orderer and the rest of the team.
Post-purchase training – each online solution comes with a user manual. If it initially seems difficult to use and maximize all the possibilities, your personal project manager will help you with all questions. If necessary, he will also visit and show you how things work on the spot.
Quality service – it sounds like a cliché, but we really provide only and again only quality. The majority of our clients do not know much about web development and other things related to it, and therefore, as a rule, priority is given to finding the cheapest offer. On the one hand, of course, this is understandable, but if you read the following value, you may better understand what quality means and what it is expressed in.
Saving money in the long run – I am not claiming that we are the most affordable service provider in Estonia or even in Tallinn, because we are not. However, in the long run, we will help you to significantly save costs and unnecessary expenses. As a rule, all kinds of cheap offers are accompanied by a lot of nonsense and trouble. Instead of doing work over the top, unprofessionally and of poor quality, we do the opposite. We will initially make it a bit more expensive in terms of monetary value, but in the future it will save all sorts of unjustified empty costs, which are accompanied by cheap and suspiciously favorable offers.
Team – all members of our team have extensive experience not only in theory, but also in practice. As proof, in piles of works of very different volume, content, complexity and nature, which were executed for well-known and prestigious brands, state institutions and also medium and smaller private companies.
Many satisfied customers – during the time we have been in business, we have literally managed to win most of the hearts of our customers due to our professional attitude and quality. If you wish, I am willing to share contacts that you can call with complete peace of mind and ask about us and what we do and ask them for feedback in our direction. This is also confirmed by the fact that those who have found their way to us in one way or another will come back to us in the future with new and interesting requests.
"All in one place" approach – you can trust us with everything related to the Internet and computers. In addition to web development, our other main focus is IT management and support services. We can make your old computer work faster, take care of the correct operation of your office equipment, etc. By cooperating with us, you can trust us with all such things in the future. You don't need several different contacts for each different occasion – ours is enough.
Finally
Today, no one doubts the possibilities of the Internet. Despite this, they are often skeptical to try things themselves and see the possibilities. We have never told anyone that results will come overnight and it would be wrong to promise that. However, there are very effective ways and solutions to reach your client, target group or consumer on the internet, which we have practiced with a wide variety of clients to date. In our practice, we have cooperated with many well-known brands and companies in Estonia, and we have also carried out project-based water development works in Russia and Finland. Some of the best-known companies in Estonia, with whom we have created new and innovative solutions within the framework of various projects and forms of cooperation for a long time: LIVEN, a real estate developer that creates homes with soul, NIXOR, a manufacturer of flexible IT solutions, entertainment center LaitseRallyPark, one of Estonia's leading bakery and confectionery manufacturers EUROPAGAR, one of Estonia's leading business training providers the company Invicta, the increasingly popular cafe Kohalik located in Tallinn's New World, Don Caramello, Estonia's most experienced manufacturer of handmade sweets, whose portfolio includes handmade sweets such as Surra-Murra, Kukekas, Hansa Gold almonds, etc. and, for example, VIASAT, which offers TV services known to everyone.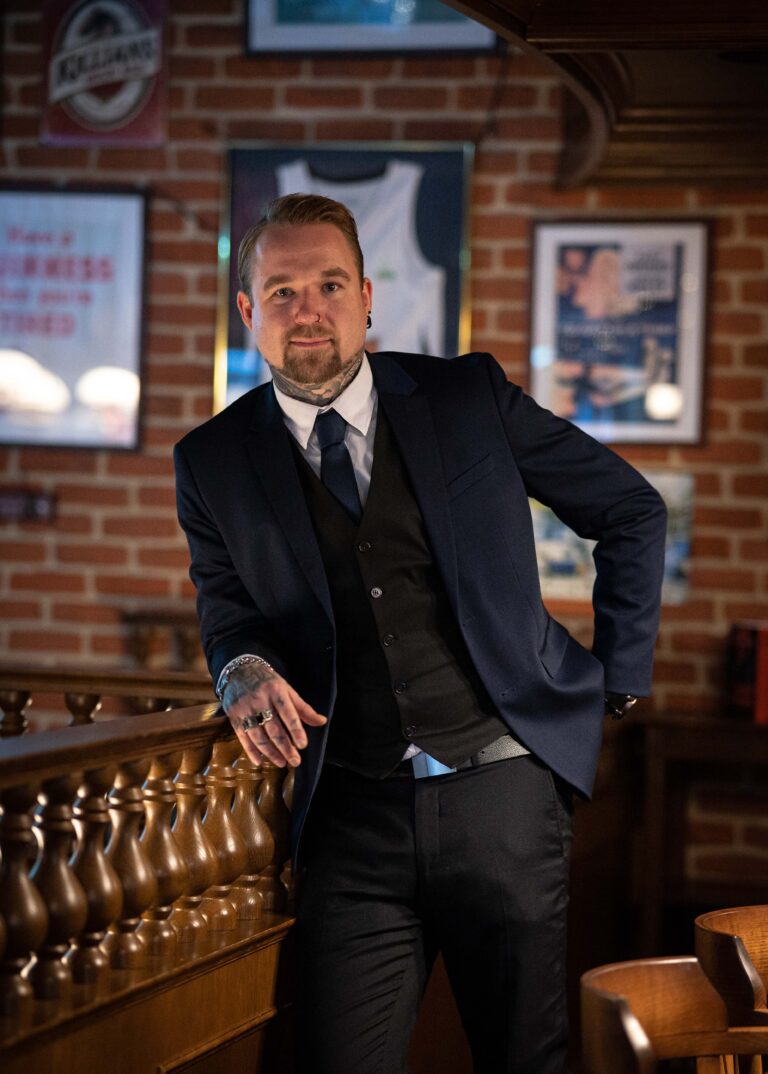 I hope that after visiting our page, you are now familiar with the prerequisites for creating a web solution, the content of the work, the possibilities, and also the values of the final result, and you understand a little more about what we do in detail and how a working web solution finds its life form.
I also sincerely hope that our thoughts and approach suit you and that you see the values that our implementation is able to offer to promote your business.
As CEO of 89 OÜ, I guarantee you the full commitment of our team throughout the project and in the future. Together, we want to create a modern online solution that promotes your business.
– Gabriel Tornius